Microneedling
The Candela Exceed™ medical microneedling device is the latest technology that is quickly replacing dermal rollers and other anti-aging methods on the market.
FDA-cleared medical device Class II.
12 weeks, 4 treatments, less than 1 hour per treatment to smooth, firm, young-looking skin.
| | |
| --- | --- |
| | 88% of subjects reported significant improvement of their acne scars |
| | 78% of subjects saw an improvement in periorbital wrinkles in just 90 days |
| | 90% of patients saw an improvement in facial wrinkles |
| | 88% reported they would recommend the treatment to family and friends |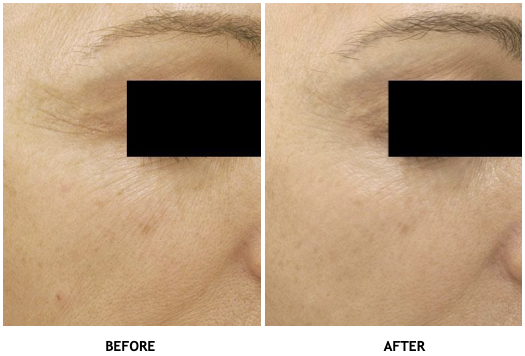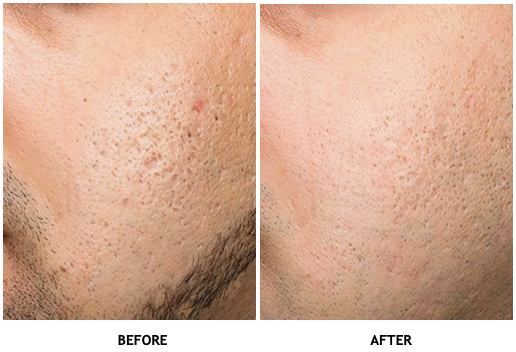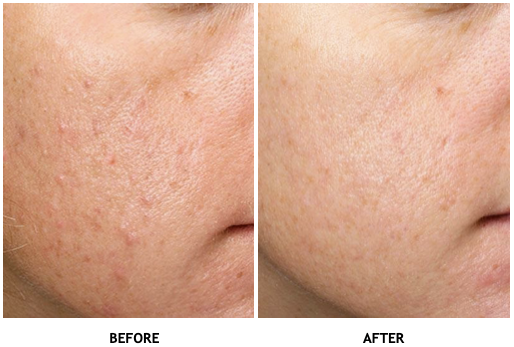 Frequently Asked Questions
How Does Microneedling Work?
The device slides along the skin and penetrates the upper layers of your. This signals the body to respond by producing collagen and elastin fibers. As a result, the skin becomes fuller, thus reducing the appearance of scars, lines, and wrinkle What Conditions Does Microneedling Treat?
Some of the conditions that medical microneedling is known to improve include: mild to moderate acne scarring, fine lines and wrinkles, sagging skin, skin texture and pore size, and stretch marks.
What Will I Look Like After the Treatment?
Most people will notice redness and mild swelling similar to slight sunburn for 24-48 hours and there may be slight pinpoint bleeding and/or bruising. Skin will be noticeably smoother and more radiant within a week or two. Full results will take a few months to appear.
What is the Down Time After Microneedling?
Inflammation of the skin is very temporary and reduces greatly within a few hours. It may remain slightly pink for up to 48 hours after treatment. Using hyaluronic acid after the procedure can help reduce inflammation, and sunscreen can be used to protect the skin. Makeup use should be limited to mineral makeup. What Are the Benefits of Microneedling?
Some of the known benefits of known microneedling are that it greatly improves topical cream effectiveness and penetration and stimulates blood circulation and collagen production; the needles are non-allergenic; it is cost-effective relative to other surfacing procedures; it works on all skin types; and it can treat the scalp, face, and body, including skin around the eyes, mouth, and neck.
Is Microneedling Painful?
Prior to the treatment, numbing cream can be applied to minimize pain that is felt during the procedure.
What Are the Side Effects of the Microneedling?
No negative side effects have been observed in the more than 150,000 microneedling procedures that have been done worldwide. Am I a Candidate for Microneedling?
Medical microneedling is safe on all skin types and colors because the epidermis is not damaged during treatment. The chance of change in pigmentation or post inflammatory hyper-pigmentation is minimal. Skin microneedling can be used on sensitive and fragile areas (eyes, neck, back of hands) that cannot be treated easily with other procedures. Microneedling is not suitable for patients who have used Accutane (isotretinoin) within the last three months, have open wounds, cuts or abrasions, have had radiation skin treatment within the last year, are suffering from any skin infection, condition, or herpes simplex in the area of concern, are pregnant or breast feeding, have any history of keloid or hypertrophic scars or poor wound healing
How Much the Microneedling Treatment Cost?
The cost of the treatment will be discussed during a free consultation, based on each clients treatment plan that is based on the patients individual needs and desired results. Medical microneedling can be used in conjunction with other treatments. Microneedling treatment costs can vary, starting from $200.